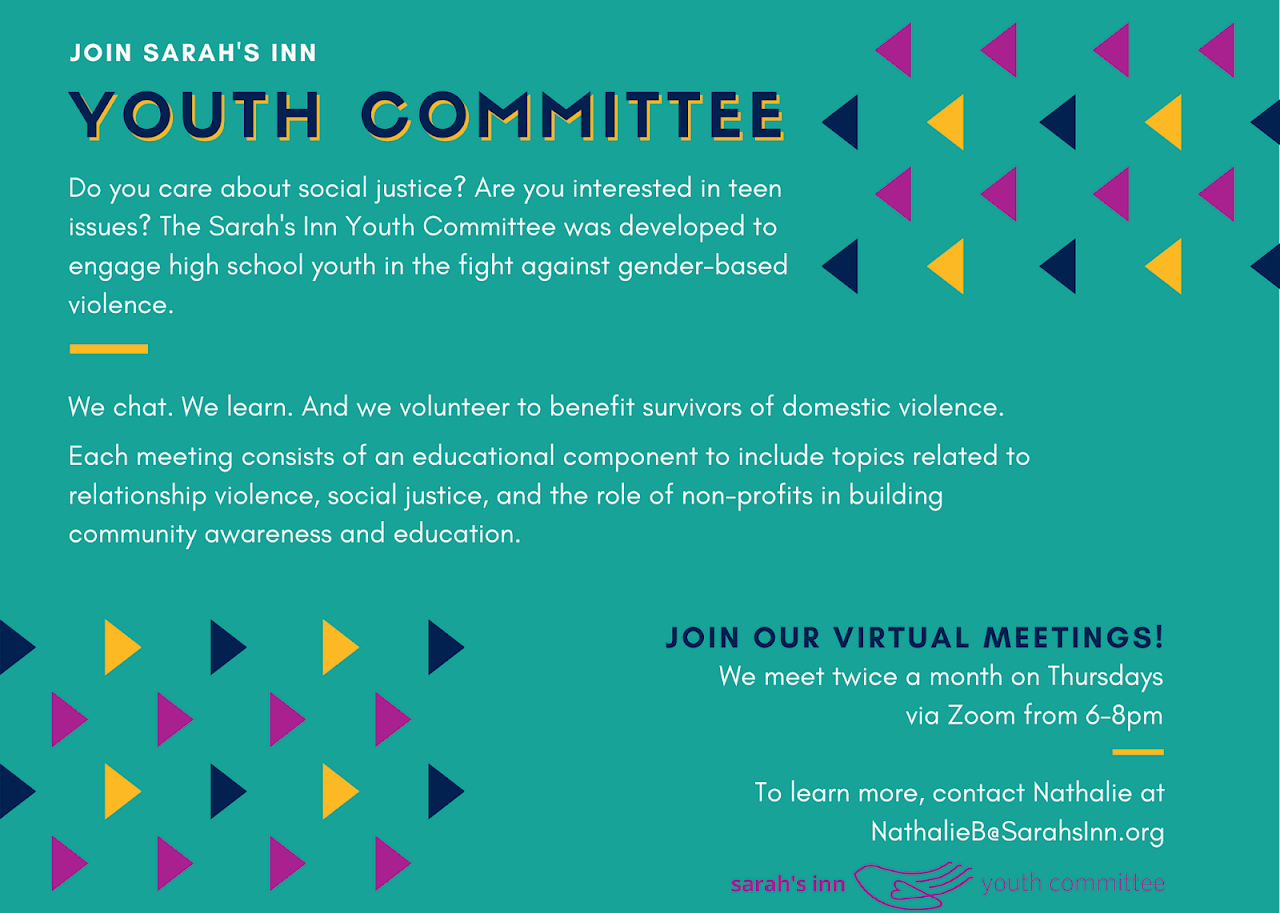 February is Teen Dating Violence Awareness Month (#TDVAM), and Sarah's Inn's Prevention Team and Youth Committee are working together to end teen dating violence in our communities. February is widely acknowledged as the month we celebrate love, however far too many teens experience dating violence: one in three teens in the US will experience physical, sexual, or emotional abuse from someone they're in a relationship with before they become adults.
In October, Sarah's Inn came together with the community to raise awareness around Domestic Violence. As an extension of that work, during the entire month of February, Sarah's Inn will be raising awareness around the realities of teen dating violence and promoting healthy relationships by educating youth, their families, and communities to recognize the warning sign of dating abuse, what healthy relationships look like and how to help.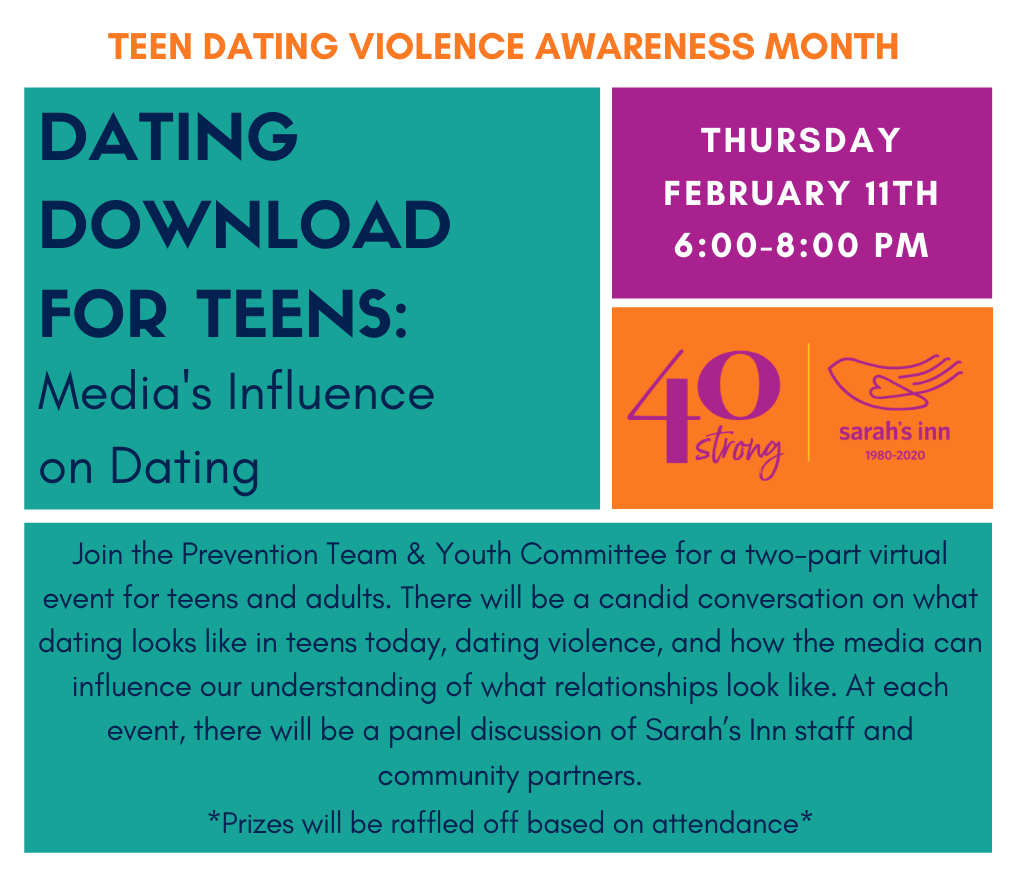 Register for the teen event here!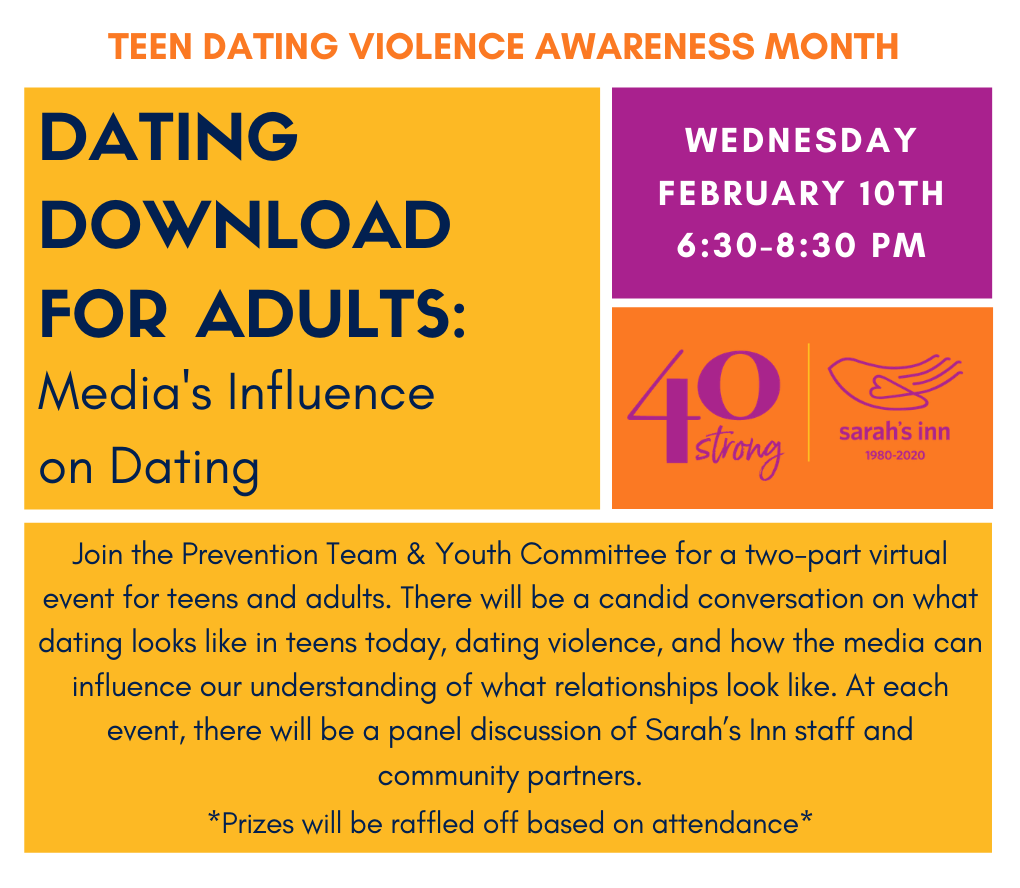 Register for the adult event here!