The Moving Forward Together Campaign
will ensure that Sarah's Inn's facility will match the caliber of the programs and the staff. The time for this campaign is now, so that Sarah's Inn can move confidently and strongly into the future.
Please join us by making a gift today.
Our Goal is to raise $2 Million to support 3 Campaign Initiatives:
You can choose to support the General Campaign or select any of these options:
Provide funding towards the purchase of a facility which is accessible and safe.
Customize the internal space of the new facility to ensure accessibility and provide a warm and inviting environment to facilitate healing for clients and their children.
Create an endowment fund to ensure proper long-term care of the new facility. This endowment fund will help offset the cost of maintaining the building so that funds from the general operating budget can be utilized to support and enhance programs for clients.
Our New Home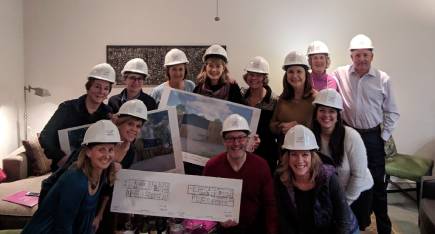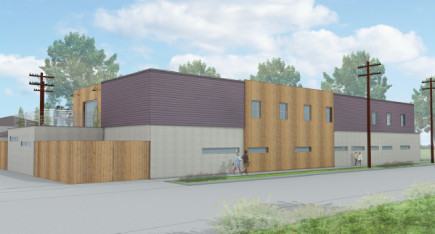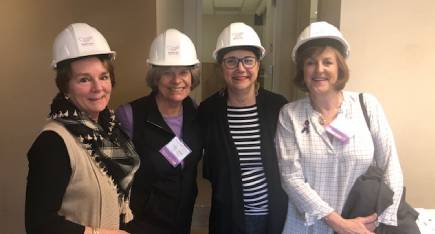 Dear Friends,
Sarah's Inn has grown to become a recognized thought leader in our field, and one of the largest and most comprehensive domestic violence agencies serving Chicago and West Cook County communities. As you may know, Sarah's Inn is not a shelter, though has operated out of an apartment building located on Harrison Street in Oak Park for the last 10 years. This seven-unit, four story apartment building has been a safe haven for many of the women, men and children who have walked through the doors during, perhaps, the most difficult time in their lives; a time of great uncertainty for their futures, and possibly one of the most dangerous times in their lives, as many prepare to leave an abusive situation.
As awareness of domestic violence has grown, so too have our programs and services. As a result, we are bursting from the seams in our current facility. We need a new space to best serve our clients and that matches the high quality and caliber of our staff that delivers vital services to families in critical need.
Today, we ask you to thoughtfully consider a gift to support our Moving Forward Together Campaign that will help us purchase and refurbish a new, larger space to care for our clients. We are asking boldly – because the need is great. Please join us as we seek to meet our goal to raise $1.597 Million.

Linda Conway, Campaign Chair

Carol Gall, Executive Director
The Impact
Our new facility will allow Sarah's Inn to deepen our services and programs, and provide clients, volunteers and program participants programming in more effective, efficient and trauma informed space.
Donate
Please use the pledge form below to make your capital campaign gift.