School Supply Drive is accepting donations now through July 31
School Supply Drive is accepting donations now through July 31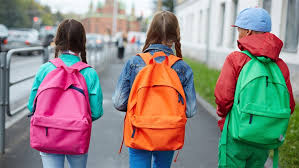 Sarah's Inn will host its fifth annual School Supply Drive to benefit the children and teen clients we serve. This year's drive is expected to provide backpacks filled with school supplies for more than 150 kids.
Donations will be accepted through July 31, 2019 at our drop-off location: 309 Harrison Street, Oak Park, IL from 8:30-5:30 Monday-Friday. (Please note our offices will be closed on July 4 and 5)
We are collecting the following items in brand-new condition:
Backpacks
Crayons
Markers
Colored pencils
Pencil sharpeners
Pens
Spiral notebooks
1-inch binders
Pocket Folders
Index cards
Rulers
Composition Books
Post-It Notes
Glue sticks and glue
Scissors
Pencil cases and pouches
Highlighters
Facial Tissue
Erasers
Gift cards in amounts of $15 to $25 for stores that carry school supplies
To view our Amazon Wish List, click the Register Now Link above.  In addition to in-person drop offs, donations can be shipped directly to Sarah's Inn from Amazon or other online retailers.  Please make sure to include your name and contact information on the gift receipt so we can thank you for your gift!
For additional information for individuals, community organizations, or businesses interested in supporting the school supply drive, contact Volunteer Coordinator Mark Tisdahl at markt@sarahsinn.org or (708) 386-3305 x 1005.
Sarah's Inn provides free, confidential and bilingual services to children and teens impacted by domestic violence. Last year, 238 children and teens received free individual and group counseling services to help them overcome trauma from witnessing domestic violence.