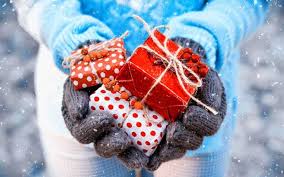 This holiday season, help support families affected by domestic violence by donating a toy or gift to Sarah's Inn's annual Holiday Gift Project.  Through December 6,  you can help by donating gifts and gift certificates.
-Gift cards in denominations of $20-$30 for popular stores such as Old Navy, Target, Walmart or Ulta
-New board games, toys and gifts for older kids and families
-New games and toys for children of all ages, in value range of $15-$25.
Please consider games that promote non-violence and positive self-image.  (Note that we cannot accept toys that exhibit violence (toy guns of any kind, swords, knives, slingshots, etc) or the objectification of men or women (Bratz dolls, Barbies, etc).  We suggest gender neutral toys, board games, gifts and gift cards.
You can purchase gifts locally, and drop them off to Sarah's Inn at 309 Harrison Street, Oak Park, Monday through Friday, 8:30 a.m. – 5:30 p.m., through December 6. Please note our offices will close at noon on November 22. In addition, you can get gift ideas or order gifts through Amazon Wish List at https://www.amazon.com/hz/wishlist/ls/3Q4DZPGH9QP2R/ref=cm_go_nav_hz or by clicking the Register Now Link above.
For more information, contact Volunteer and Outreach Coordinator Mark at markt@sarahsinn.org.
Volunteer opportunities are available at the event for ages 10 and up on Saturday, December 14 between 8:00 a.m. – 4:00 p.m. To volunteer, click here: Volunteer at Sarah's Inn Holiday Gift Project